Since I first posted about Zika, there have been some new developments; most notably, the United States may have it's first locally acquired cases in Florida. So I wanted to post some of the latest news, again, as it pertains to women who are or want to become pregnant.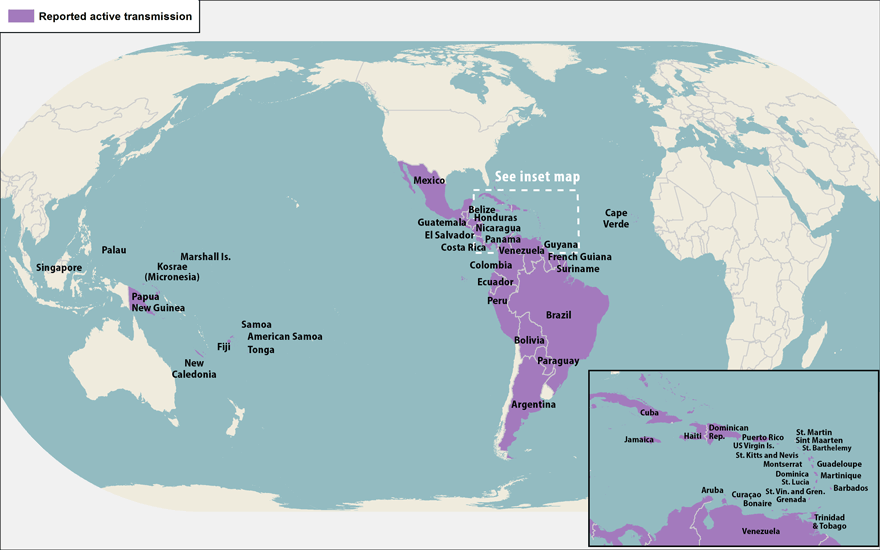 If you want to refer back to my original post you can find it here, just note that I did NOT go back and make any updates, so it is current as of the posting date in April, 2016.
The first non-travel-related cases are under investigation in Florida.
There are four cases under investigation in Miami-Dade and Broward counties, the first suspected case was announced 7/20/16.
The virus can be spread sexually by men AND women.
It was initially thought that the virus could only be spread from man-to-woman through sexual contact, but the first woman-to-man sexual transmission has been confirmed in New York.
Although no cases of woman-to-woman Zika transmission have been reported, the same recommendations now also apply to female sex partners of pregnant women.
Pregnant women are being advised to use condoms throughout the duration of their pregnancies in infected areas, or if their partner has been to an infected area, as it is unknown how long Zika can survive in semen.
Women seeking to become pregnant are being told by health professionals to wait up to 2 years after travel to an infected area before becoming pregnant.
If you are considering traveling before becoming pregnant, or during pregnancy speak to your OB-GYN. The official CDC recommendation is to speak to a health care professional about your travel plans and becoming pregnant. Although they also provide a suggested time frame here.
Read more about this topic: USA Today, CDC's Zika page